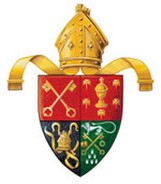 Welcome to the
Cashel, Ferns, Ossory Mothers' Union
website. The website will carry news, articles and photographs of Mothers' Union events throughout the United Diocese and also All-Ireland news.
The website will be regularly updated and if any Branch wishes to have an event, article or photograph published on the website please forward it to our Diocesan Secretary, Margaret Jacob.
Email: cfomothersunion@gmail.com
Please ensure that you have permission from any person who is going to be named in a photograph before sending it in to appear on the website.
All photographs and articles will remain copyright of the website and may not be copied. (See the Data Protection statement at the bottom of the Home Page)
Also please join our facebook page for all the latest news and daily reflections.
CONTACT DETAILS

Cashel, Ferns, Ossory
For further information please contact:
Diocesan Secretary: Margaret Jacob

News Updates
The Rolling Spinner below can be used to advertise events and meetings in your Area or Branch.
Holding your mouse over the spinner will stop it
If you would like to advertise an event on the Spinner please contact The Diocesan Secretary, Margaret Jacob.
(Contact details are available on the home page)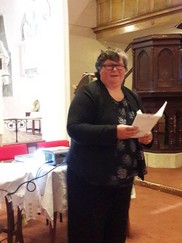 The Diocesan President of
Cashel, Ferns, Ossory Mothers' Union
A Letter from the Diocesan President ~ Lesley Bayley
As we enter the month of May we remain hopeful that COVID-19 restrictions will ease soon and that as the days grow longer, we will be able to get out and about a bit more. We also turn our Mothers' Union focus squarely and firmly on fundraising for Mums in May '21 in 21', where much of the monies raised are used to help local people and projects.
Last month along with the new twice-yearly publication 'Connected', each member received a sponsorship card and a 'Count your Blessings' calendar, which I hope you are now putting to good use.
By the time you read this I will have begun my 'Dare to Dye' for '21 in 21', whereby I am dying my hair MU blue for the first 21 days of the month and seeking sponsorship from family and friends (members and anyone else who wants to support me).
I hope you enjoy whatever fundraising you decide to embark on – walking 21 kilometres, knitting 21 prayer squares, swimming 21 lengths, making 21 jigsaws ….. or anything else you can think of! Good luck and don't forget everyone can donate to the Mums in May appeal at
www.justgiving.com/fundraising/MumsinMay21.
cfodpmothersunion@yahoo.com
P.S. This month we hear from our diocesan Training Officer,
Phyllis Grothier
.
..........................................................................
What a wonderful season both in the church and nature's calendar. Spring, a time of new life and growth, of looking forward and of hope as we have travelled through so much in recent times. Christ is risen indeed!
I am reminded of so many of our Mothers' Union Festival Services which in other years were often held in the Easter Season. I had the joy of serving Mothers' Union (MU) and our members both as Diocesan and then as Provincial President. This guaranteed a front seat and the challenge of either reading a lesson or sharing thoughts through the address, however, being in front can also mean that one is not always sure what is going on behind. That was never a problem at those Services as Bishop Michael's passionate declaration of Christ is Risen as he entered the church meant we all straightened in our seats and prepared to be joyful and fully present!
MU was formed on the basis of need, relevance and communities working together. It is thriving where members recognize need and work together to make a difference. It is, at its best, is a sharing of faith, our various gifts and working together as a team. Susie ,that wonderful philosopher, reminds me that "teamwork makes a dreamwork".
When Lesley invited me to join the Diocesan Trustee team as Training Officer, I really had to consider what it would mean to me and to members , would I be seen as coming to "train" and offer advice to people on how to be a member of MU? This could not be because, just as our faith life is a personal relationship with God, our membership means different things to everyone.
I came to the conclusion that the most important thing I could do was to ask members to reflect on the little words
WHY and
HOW.
Why am I a member; did I drift into MU and if so am I in danger of drifting out again?




How can I share my passion for Mothers' Union in a changing world?



If you are a member of the clergy:
How can Mothers' Union members in our diocese support and encourage you in your ministry?



If you are someone who has only heard in passing of Mothers' Union:
Please look to our website or facebook page and see what MU offers.



COVID has brought much pain and many changes to our lives. It has also forced us to look at how organisations such as Mothers' Union operate, there can be no going back to the past. We must keep what is best and adapt, prune anything that is hindering development and nourish and nurture growth (I did mention Spring at the beginning) . It is a changing world, to deny that or to be inflexible in our management is unfair to the organisation and what it stands for. We give thanks for what is past and look, together, to grow and use our gifts to make sure that Mothers' Union continues to offer support and encouragement to members, our families, our church and wider community in a way that is relevant to the needs of families today.
The Lord is Risen indeed. Alleluia!
PS. Susie burst into our lives in May 2018 and with her brother George and cousin Ali are constant reminders of the value of looking at the world with fresh eyes.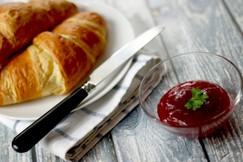 ZOOM Breakfast 2021
A video of the Zoom Breakfast is available to view on the Home Page of the All-Ireland website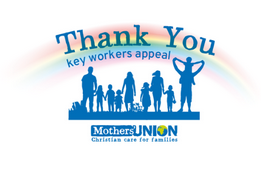 Click on the image to find out more about this appeal
The appeal is available to key workers in Ireland as well as the United Kingdom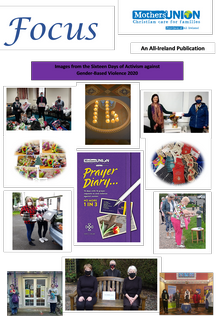 The latest edition of Focus is available to download on the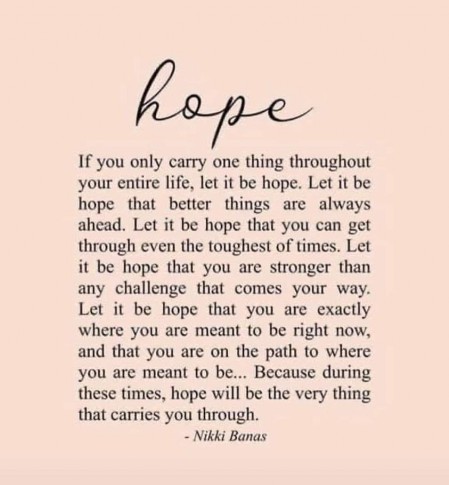 Mothers' Union Video

Click on the Mothers' Union emblem below to see the video highlighting the work of Mothers' Union which was filmed at the Triennial Conference in Termonfeckin in March 2017
The video features members of Mothers' Union from around Ireland telling all about the organisation and the many different projects supported by Mothers' Union both here at home and in Third World Countries.
One of the clips features our very own Joan Blake who can be seen knitting a matinee jacket and talking about the Mothers' Union Knitting Project
Click on the image below to bring you to a message from
Sheran Harper ~ Worldwide President
Below also is a link to the main Mothers' Union
Facebook Page
The All-Ireland Facebook Page
Click on the image below to bring you to the
All-Ireland You Tube Channel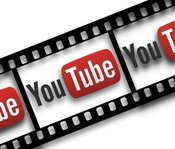 St Patrick's Cathedral, Dublin has worship, recitals and workshops on line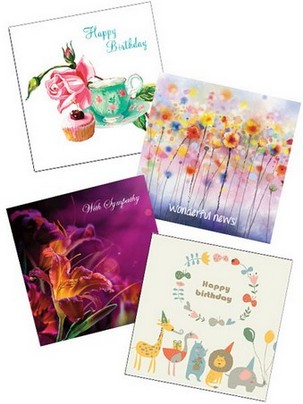 * MU Enterprise Stall *
If anyone wishes to order cards or items from Phyllis Foot from the Mothers' Union Enterprise Stall please contact
Click on the image to bring you to a page dedicated to
Mums in May
on

Midday Prayers 2021: Rebuilding hope and confidence
13th – 23rd May
Thy Kingdom Come
Click on the image above to download the prayers
Competition Time & Mums in May 2021
Throughout the last year All-Ireland Mothers' Union has organised many different competitions to challenge members creativity. The results of all of these competitiones may be found on the "Competition" page of the All-Irealnd website. Click on the link below to bring you to this web page.
The latest competition was to create a mascot or a logo for "Mums in May" 2021. Mums in May is the triennial fundraiser for Mothers' Union All-Ireland and money raised is used to fund many different initiatives throughout Ireland. Each Diocese gets an annual grant from Mums in May for local projects and they can apply for grant aid for a specific project ~ Cashel, Ferns & Ossory have received funding in the past for the School Book & Uniform Bursary Scheme and also for Information Technology Training.
We are delighted that two members from Cashel, Ferns & Ossory received Highly Commended for their mascots ~ Dorothy Langley from Cashel Mothers' Union and Joan Blake from Ballycanew, Leskinfere & Monamolin Mothers' Union. You can view pictures of their entries below and pitures of all of the entries on the All-Ireland website.
There is a dedicated page for
Mums in May 2021 on the All-Ireland website and it will document all of the various fundraising events as well as June's walk ~
"21 in 21"
Click on the link below to bring you to the webpage.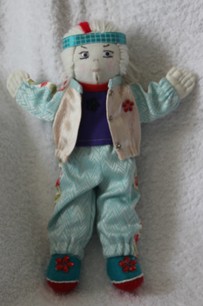 Highly Commended ~ Dorothy Langley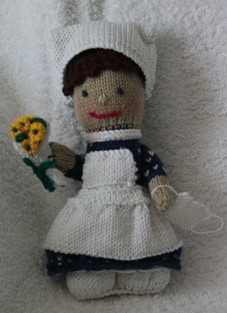 Highly Commended ~ Joan Blake
Ballycanew, Leskinfere, Monamolin MU
Getting to know our Founder In Ireland
Annabella Hayes
1847 – 1921
Mothers' Union was founded in Raheny, Dublin in 1887 by Mrs Annabella Hayes. As we celebrate the 100th Anniversary of her death, let's learn a little more about our founder.
Annabella was born in Dublin in 1847, the daughter of Thomas Edkins Willson of Upper Mount Street. In December 1866 she married the Reverend Francis Carlile Hayes who was then curate in Sandford Parish Church. She was nineteen years old and he was twenty-eight.
In 1867 he was appointed curate of St. Andrew's Church, Suffolk Street, and their first child, Ernest William Carlile Hayes, was born in February 1868. In 1873, Sir Arthur Edward Guinness (later Lord Ardilaun) appointed him Rector of Raheny Parish and he and Annabella moved to the Glebe House where they were to remain for the next forty-five years.
Their second child, Marie Elizabeth (always known as May) was born in May1874, and in April 1878 her sister Ethel Clara Ridley was born. A boy, Maurice, was born in 1886 but sadly died in infancy. Ernest went to school at St.Columba's and an English governess, Connie Gibbs of Willesden, was appointed to look after the education of the two girls.
In 1887 Annabella Hayes set up the first branch of the Mothers' Union in Raheny, inspired by what Mary Sumner had done in England eleven years before. Little did either of them know that in the twenty-first century world-wide membership of M.U would have grown to over four million.
Canon and Mrs Hayes liked to travel and visited Norway, Switzerland and Canada. After their daughter Marie's untimely death in Delhi in 1908 aged 33, they travelled to Delhi to visit the hospital where Marie had worked for the previous three years and to meet people she had worked with. Later Annabella edited and published letters which Marie had written to home. Marie's final letter, sadly, arrived some weeks after the fateful telegram giving news of her death had been received in Raheny. The Hayes memorial cross in Raheny village was erected some years later.
Francis and Annabella were still in the Raheny Rectory when they celebrated their Golden Wedding in 1916. Canon Hayes retired in 1918 and he and Annabella moved to 12 Northbrook Road which was apparently owned by Francis since his days at St. Andrew's. Annabella survived a bad bout of 'flu shortly after they moved, but was taken ill again about a year later. She was diagnosed with liver cancer and died at home on the 7th February 1921.
Annabella was buried in St. Fintan's Cemetery in Sutton and her headstone (and that of Francis) stands at the highest point of the Cemetery. It is, however, not made of stone but of wood - teak, and despite its having stood there for 100 years there is absolutely no sign of decay in the timber. Mothers' Union in Ireland had planned to do some restorative work to her gravesite during 2021 but has been put on hold because of Covid 19 restrictions.
Annabella was 74 when she died on 7th February 1921 and Francis was 94 when he died on 12th December 1931.
Click on the link below to access a service from Raheny celebrating the life of Annabella Hayes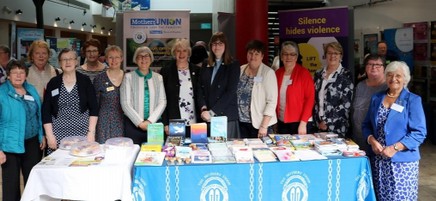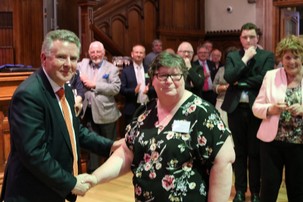 Mother's Union at Synod 2019
Many members from the Diocese attended the General Synod in the Millennium Forum, Derry/Londonderry, 16th – 18th May. Some of our members appear in the picture on the left at the Mothers' Union stand at Synod, along with the All-Ireland President, June Butler. The Mothers' Union stand is always very popular and does a great deal to promote the work of Mothers' Union at home and abroad.
We were delighted that our website was awarded the runners-up prize for websites in "The Affiliated Associations" section. Lesley Bayley, our Diocesan President, was present at a function in The Guild Hall to collect the award.
The winning website in this section was Dublin/Glendalough Mothers' Union.
The judges had the following to say about the website:
'… a website packed with information about the work of the Mother's Union. It is kept up to date and gives a good sense of the identity and the work of the organisation.'
PRAYER FOR MULOA

We pray that our God will make us fit for what he's called us to be,
that he'll fill our good ideas and acts of faith with his own energy
so that it all amounts to something.
As our lives honour the name of Jesus,
may he honour us, by his grace; our God giving himself freely,
the Master, Jesus Christ, giving himself freely. Amen
Based on 2 Thessalonians 1:11-12 (The Message)
Republic of Ireland:
Mothers' Union in Ireland is recognised as a Charity by the Revenue Commissioners, 5161.

Registered Charity Number - 20007331 (Charities Regulatory Authority).

Mothers' Union Theme 2021

Rebuilding Hope & Confidence

Please click on the image
to access the Privacy Statement
Cashel, Ferns, Ossory Mothers' Union