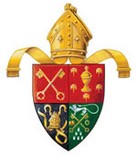 Welcome to the
Cashel, Ferns, Ossory Mothers' Union
website. The website will carry news, articles and photographs of Mothers' Union events throughout the United Diocese and also All-Ireland news.
The website will be regularly updated and if any Branch wishes to have an event, article or photograph published on the website please forward it to our Diocesan Secretary, Margaret Jacob.
Email: cfomothersunion@gmail.com
Please ensure that you have permission from any person who is going to be named in a photograph before sending it in to appear on the website.
All photographs and articles will remain copyright of the website and may not be copied.
Also please join our facebook page for all the latest news.
News Updates
The Rolling Spinner below can be used to advertise events and meetings in your Area or Branch.
Holding your mouse over the spinner will stop it
If you would like to advertise an event on the Spinner please contact The Diocesan Secretary, Margaret Jacob.
(Contact details are available on the home page)
CONTACT DETAILS

Cashel, Ferns, Ossory
Mothers' Union
For further information please contact:
Diocesan Secretary: Margaret Jacob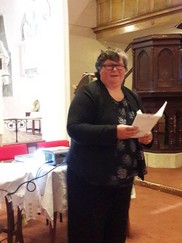 The Diocesan President of
Cashel, Ferns, Ossory Mothers' Union
We wish her every blessing in her role as Diocesan President.
Lesley is also a Diocesan Reader.
A Letter from the Diocesan President
Lesley Bayley
I would like to thank those branches who have already provided their details for the new database and would ask any others who wish to be added to please send me names and addresses as soon as possible. If members wish to receive the new publication, which will replace both Families Worldwide and Families First, then they need to be part of the database, as the magazine will be sent directly from England to your home address (this magazine forms part of your annual MU subscription fee).
I appreciate that some members do not wish to have their details shared within the wider organisation, but can assure you that the database will only be used to send the new magazine. I have received correspondence that some members who received the autumn edition of Families Worldwide through the mail drop were upset because it included details about the Mary Sumner House Appeal and they felt pressured into donating.
Unfortunately, as I have previously explained the Mothers' Union, like many other charities, have severely suffered the impact of COVID-19 financially. This is due in no way to mis-management, but is entirely due to the fact that the main revenue streams have dried up – no major fundraising has taken place in 2020 and the conference facilities at MSH have been closed since March.
Most branches have not met since early in the year a few have got together over the summer in outdoor settings and have thoroughly enjoyed the fellowship they shared. While it would be nice to be together again, we must always consider both the government and the Church of Ireland guidelines, restrictions and advice, which is ever evolving and changing alongside the ups and downs of the pandemic.
All Ireland Trustees met via Zoom last Saturday (22nd) and the following statement on branch and diocesan meetings has been released: 'The All Ireland Trustees met last Saturday by zoom - the brilliant technology which means we can speak as if we are all together in one room. With great regret but much common sense, we decided that, while we will still plan for a more connected and "normal" MU year in 2021, the time is not yet right to resume branch meetings. That position will pertain until at least the end of November and the Trustees will review that decision at all future meetings. We obviously have to abide by the guidelines and legislation of our governments and the Church of Ireland and the immediate future for gatherings of people is at present just not clear. Our primary concern is for the safely and welfare of our members. At the meeting we also considered some of the plans already in place for 2021 and we will let you know about those events in due course.'
Lesley Bayley (BA ThM) Diocesan President Cashel, Ferns and Ossory
085 8890029 cfodpmothersunion@yahoo.com
October Newsletter for Members
Click on the image above to access the
October Newsletter
Mary Sumner Day Service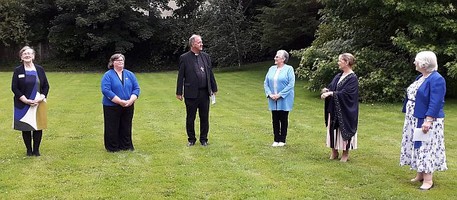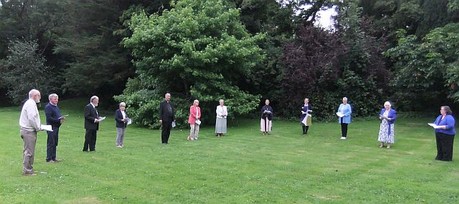 The Service went live on Sunday 9th August at 9a.m. and can be asccessed from our website or our Facebook Page. Our thanks to everyone who participated in the service, to Bishop Michael for facilitating the service in the Bishop's House Garden and to Margaret Hawkins for all her work in fiulming and editing the service.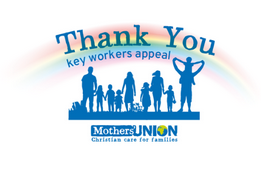 Click on the image to find out more about this appeal
The appeal is available to key workers in Ireland as well as the United Kingdom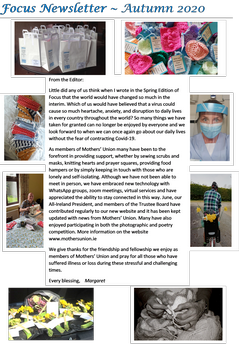 The latest edition of Focus is available to download on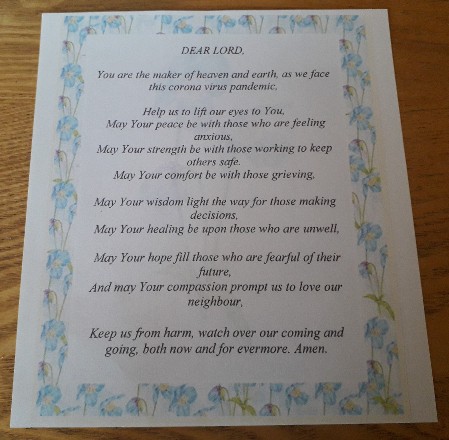 Mothers' Union Video

Click on the Mothers' Union emblem below to see the video highlighting the work of Mothers' Union which was filmed at the Triennial Conference in Termonfeckin in March 2017
The video features members of Mothers' Union from around Ireland telling all about the organisation and the many different projects supported by Mothers' Union both here at home and in Third World Countries.
One of the clips features our very own Joan Blake who can be seen knitting a matinee jacket and talking about the Mothers' Union Knitting Project
Click on the image below to bring you to a message from
Sheran Harper ~ Worldwide President
Below also is a link to the main Mothers' Union
Facebook Page
The All-Ireland Facebook Page
St Patrick's Cathedral, Dublin
has worship, recitals and workshops on line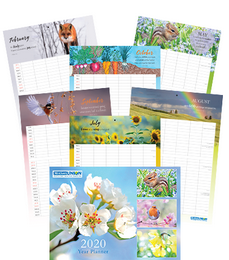 * MU Enterprise Stall *
If anyone wishes to order items from Phyllis Foot from the Mothers' Union Enterprise Stall please contact
Phyllis has arranged
to bring her stall to the following locations:
NOTE CHANGE OF DATES
Saturday 5th December 2020
Tullow ~ 10a.m.-11am

Leskinfere Hall ~ 12p.m. - 1p.m

Killanne Hall ~ 2p.m. - 3p.m.
Saturday 12th December 2020
Kilkenny ~ 10a.m. - 11a.m.

Carlow ~ 12p.m. - 1p.m.

Castlecomer ~ 2p.m. - 3p.m.
We greatly appreciate Phyllis taking time to bring her stall around the Diocese.
Please ensure you follow all of the Covid-19 guidelines when coming to purchase cards, diaries, calendars, gifts etc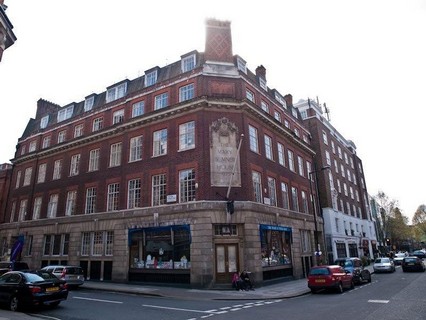 Mary Sumner House
A Message form Mary Sumner House
The Annual Gathering in Belfast has, as you know, been postponed to next year – but with so much happening, we were keen to give an update to as many members as possible. On 20th October 2020, all members are invited to join us online for our Virtual Member Update. Together, we will celebrate all that members have achieved during this unprecedented year and look forward with renewed hope and confidence to the future.
There will be a key note talk from Worldwide President Sheran Harper, worship led by central chaplain Bishop Emma, snapshots from projects around the world and stories of how MU members are growing God's Kingdom in Britain and Ireland.
The event will be broadcast live on the MU Facebook page and You Tube channel from 10am until 12pm and will end with our Midday Prayers
Click on the image above to bring you to the Facebook page.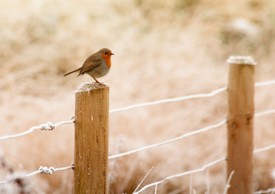 Get Creative and participate in the latest All-Ireland Competition.
Download the poster with all of the details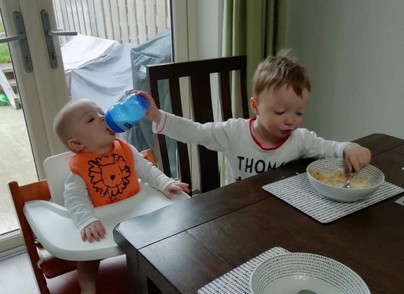 Inga's Prize Winning Photograph
All-Ireland Mothers' Union Poetry Competition Results
WINNING POEMS (in alphabetical order)
Blue Hands
Olive Thorpe, New Ross /Fethard-on-Sea MU, Cashel, Ferns & Ossory
Dislocation
Valerie Reilly, Belfast Cathedral MU, Connor
HIGHLY COMMENDED POEMS (in alphabetical order)
· A Mothers' Union Poem for COVID - Irene Hewitt, Templemore MU ~Derry & Raphoe
·
Be Careful What You Wish For -
Margaret Hanthorne, Derriaghy MU ~ Connor
·
Blackbird -
Margaret Rowlandson
,
Templemore MU ~ Derry & Raphoe
· Footprints - Betty McLaughlin, Holywood MU ~ Down and Dromore
· Moments in Time - Jean Stephens, Drumachose MU ~ Derry & Raphoe
· Swapping a Wedding for Weeding - Phyllis Young, Inver MU ~ Derry & Raphoe
· Zooming Through Covid - Moira Thom, Christ Church Lisburn MU ~ Connor
COMMENDED POEMS
(in alphabetical order)
· A Penny Tale - Geraldine Crothers, Holywood MU ~ Down and Dromore
· Covid - Irene Hewitt, Templemore MU ~ Derry & Raphoe
· Covid Times – A Limerick - Joan Blake, Ballycanew/ Leskinfere/ Monamolin MU ~ Cashel, Ferns & Ossory
· Covid Times - What a Shock 2020 - Georgina E. Byrne, Gorey / Hollyfort MU ~ Cashel, Ferns & Ossory
· In Lockdown - Gladys O'Neill, St.Mark's MU , Dundela ~ Down & Dromore
· Lockdown! - Phyllis Young, Inver MU ~ Derry & Raphoe
· Lockdown Birthday! 2020 - Violet McIlvenna, Maghera and Upperlands MU ~ Derry & Raphoe
· Memories of Lockdown - Irene McGonigle, Donagheady MU ~ Derry & Raphoe
· Survivors of Lockdown - Vi Breen, Swanlinbar MU, Kilmore ~ Elphin & Ardagh
· The Ups and Downs of COVID 19 - Margaret Sides, Edgeworthstown MU ~ Kilmore, Elphin and Ardagh
DISLOCATION
I walk unyielding pavements by the roads

past nature clipped, pruned, mown, confined

by hedges, fences, walls and wire
past soaring trees with tarmac round their roots
their seeds adrift on stony ground.
I think about a dark brown path

that leads me up the hill through lush wild woods
the smell of green all round
the sun that spotlights curling ferns
through leafy gaps in beech and thorn

the fallen tree its roots exposed,
the open country stretched away
and Strangford gleaming in the mist-filled light.
A car goes roaring past too fast
exhaust fumes linger, air is stale
I turn for home on dusty paths.
Valerie Reilly, Belfast Cathedral MU
Connor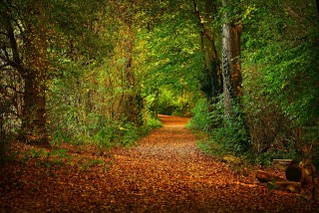 Mother's Union at Synod 2019
Many members from the Diocese attended the General Synod in the
Millennium Forum, Derry/Londonderry, 16th – 18th May. Some of our members appear in the picture on the left at the Mothers' Union stand at Synod, along with the All-Ireland President, June Butler. The Mothers' Union stand is always very popular and does a great deal to promote the work of Mothers' Union at home and abroad.
We were delighted that our website was awarded the runners-up prize for websites in "The Affiliated Associations" section. Lesley Bayley, our Diocesan President, was present at a function in The Guild Hall to collect the award.
The winning website in this section was Dublin/Glendalough Mothers' Union.
The judges had the following to say about the website:
'… a website packed with information about the work of the Mother's Union. It is kept up to date and gives a good sense of the identity and the work of the organisation.'
BLUE HANDS
She stood beside the bed – blue from head to toe;
Her wide, brown eyes peeping out from the blue
Swimming in glistening tears that dropped silently on
blue gloved hands, holding feeble hands of love.
She knew it would be the last time her hands were held;
She knew it would be the last time to hold these hands;
Where did all the time go to – why was she always so busy?
Why were we always so busy? always trying to catch up
Never did a hand feel so good and never did it feel so bad;
She closed her eyes, a small smile appeared on her wrinkled face
Brown eyes wept quietly, while the blue hand
gently touched the face of love one last time.
Olive Thorpe, New Ross /Fethard-on-Sea MU
Cashel, Ferns & Ossory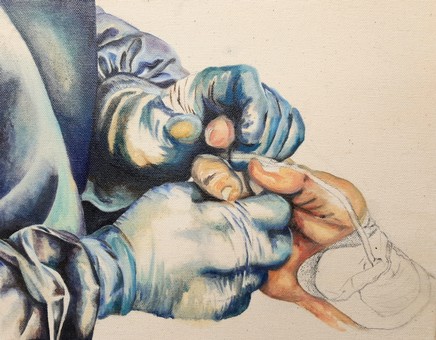 Painting by Nadia Corridan
Thoughts & Prayers
Our thoughts and prayers are with everyone at this difficult time. It is indeed a challenging time for everyone but we hope and pray that you all keep safe and well.
As the latest restrictions do not permit church services Rev. Ian Cruickshank has produced a prayer leaflet for use during "quiet prayer time" in Killanne, Killegney, Rossdroit and Templeshanbo churches.
Please click on the image on your right to access the leaflet and feel free to print it off and give to anyone who may like to have a copy.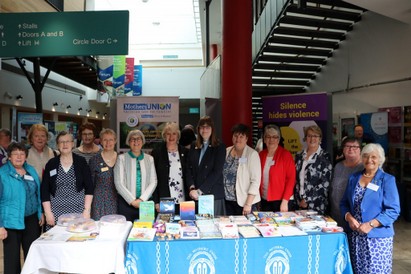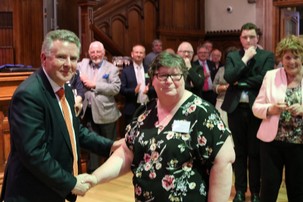 PRAYER FOR MULOA
We pray that our God will make us fit for what he's called us to be,
that he'll fill our good ideas and acts of faith with his own energy
so that it all amounts to something.
As our lives honour the name of Jesus,
may he honour us, by his grace; our God giving himself freely,
the Master, Jesus Christ, giving himself freely.
Amen
Based on 2 Thessalonians 1:11-12 (The Message)
Mothers' Union Theme 2020

Building Hope & Confidence

Republic of Ireland:
Mothers' Union in Ireland is recognised as a Charity by the Revenue Commissioners, 5161.

Registered Charity Number - 20007331 (Charities Regulatory Authority).

Please click on the image
to access the Privacy Statement
Cashel, Ferns, Ossory Mothers' Union