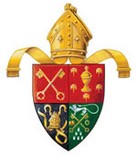 Welcome to the
Cashel, Ferns, Ossory Mothers' Union
website. The website will carry news, articles and photographs of Mothers' Union events throughout the United Diocese and also All-Ireland news.
The website will be regularly updated and if any Branch wishes to have an event, article or photograph published on the website please forward it to our Diocesan Secretary, Margaret Jacob.
Email: cfomothersunion@gmail.com
Please ensure that you have permission from any person who is going to be named in a photograph before sending it in to appear on the website.
All photographs and articles will remain copyright of the website and may not be copied.
Also please join our facebook page for all the latest news.
News Updates
The Rolling Spinner below can be used to advertise events and meetings in your Area or Branch.
Holding your mouse over the spinner will stop it
If you would like to advertise an event on the Spinner please contact The Diocesan Secretary, Margaret Jacob.
(Contact details are available on the home page)
CONTACT DETAILS

Cashel, Ferns, Ossory
Mothers' Union
For further information please contact:
Diocesan Secretary: Margaret Jacob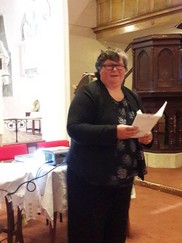 The Diocesan President of
Cashel, Ferns, Ossory Mothers' Union
We wish her every blessing in her role as Diocesan President.
Lesley is also a Diocesan Reader.
A Letter from the Diocesan President
Lesley Bayley
I hope you are all safe and well, having successfully come through what we hope is the worst of the COVID-19 pandemic. It has been a very strange few months and a situation I expect we all hope never to have to experience again.
I would like to thank you for your kind donations to the MSH Appeal which our diocese has given most generously to at all levels – as individual members, as branches and as a diocese. The total raised so far stands at around £650,000.
While we have been in lock-down the work of the Mothers' Union has continued around the world and the Worldwide Board have met almost weekly via Zoom to address immediate needs and to plan for the future.
I have also attended several Zoom meetings for the All Ireland Trustees and the Britain & Ireland Diocesan Presidents, with several more scheduled over the coming weeks. As we emerge from our 'enforced hibernation' we may be entering a 'new normal' where we need to change and adapt to a new way of life, but rest assured Mothers' Union will change and adapt also to keep going no matter what.
There are many new initiatives currently being worked on at All Ireland level and details will be reaching you over the next few months. At diocesan level we will be making changes to AFIA which hopefully will allow us to help more people in new and necessary ways. We are also setting up a 'School Book and Uniform Bursary', through the Mums in May funding, which will give grant aid to those in need. We are holding a Diocesan Trustees meeting via Zoom next week (20th June) and following that full details will be sent out to all branches.
I'll finish with an appeal of my own – if any of you have any suggestions or ideas of what the Mothers' Union may be able to do to help in your community post-COVID then please ring or email me with them. We need to continue to work together and to encourage outreach and action within our communities and NOW is the ideal time to do it!
Every blessing and keep safe,
Lesley Bayley (BA ThM) Diocesan President Cashel, Ferns and Ossory
085 8890029 cfodpmothersunion@yahoo.com
DATES FOR YOUR DIARY:
POETRY COMPETITION: see BLOG

23rd June ~ International Widows Day ~ see Blog



Save the Date:
26 -27
th
February 2021
CANCELLED:
Mothers' Union All-Ireland Women's Getaway

Leixlip, Co. Kildare W23 W280
Triennial Training: 21st - 23rd May 2021

An Grianán, Termonfeckin, Co. Louth
Reflection prepared by Lesley for the All-Ireland website
.
One of my all-time favourite hymns is New Zealander Richard Gillard's 1978 composition 'Brother, sister let me serve you.' The second verse says,
'we are pilgrims on a journey and companions on the road; we are here to help each other walk the mile and bear the load.'
Over these last few months of COVID-19 lock-down many of us have struggled at some point or other. It has been hard to be isolated both from those we love and from the outside world in general. Yet at the times when I felt down I thought not only of the love Jesus has for me, but of the fellowship and care I can rely on from my brothers and sisters in the Mothers' Union, who are all walking beside me on this unknown pandemic journey.
When Mary Sumner founded the organization back in 1876 the world suffered at the hands of diseases like the plague, chicken pox, diphtheria, cholera, smallpox, typhus, consumption and yellow fever, so she was no stranger to diseases or pandemics. Her original aim of creating and building a network of support for women and families still survives today, and may never have been as important as it is now for many of our fellow members.
Phone calls, letters, emails, text messages and social media have all played an even bigger part in our lives since mid-March than usual, and through these mediums we have continued to support and serve each other, and to hold out our hands (at least metaphorically) to each other. And as we slowly emerge from our 'enforced hibernation' my hope is that this new found closeness and openness of communication will be a feature of our future and enhance the already strong support network and sense of fellowship we have been able to build upon throughout these uncertain times.
I'll finish with a prayer taken from Families Worldwide for Thursday the 11
th
of June, which echoes the sentiments of Richard Gillard's final verse,
'Won't you let me be your servant, let me be as Christ to you? Pray that I may have the grace to let you be my servant too.'
Loving Lord, thank you that when we undertake each task as a work of love, we bring joy of your presence into the lives of those we serve. Amen.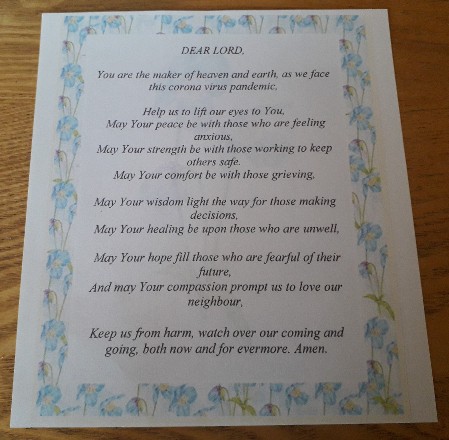 Mothers' Union Video
Click on the Mothers' Union emblem below to see the video highlighting the work of Mothers' Union which was filmed at the Triennial Conference in Termonfeckin in March 2017
The video features members of Mothers' Union from around Ireland telling all about the organisation and the many different projects supported by Mothers' Union both here at home and in Third World Countries.
One of the clips features our very own Joan Blake who can be seen knitting a matinee jacket and talking about the Mothers' Union Knitting Project
Click on the image below to bring you to a message from
Sheran Harper ~ Worldwide President
Below also is a link to the main Mothers' Union
Facebook Page
The All-Ireland Facebook Page
St Patrick's Cathedral, Dublin
has worship, recitals and workshops on line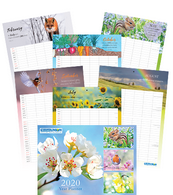 * MU Enterprise Stall *
If anyone wishes to order items from Phyllis Foot from the Mothers' Union Enterprise Stall please contact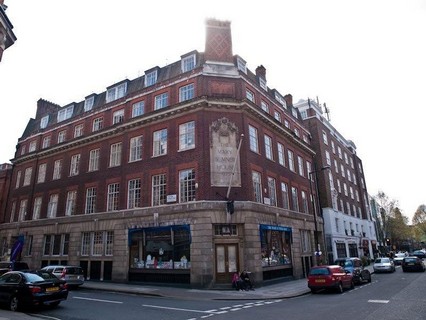 Appeal for Funds for Mary Sumner House
Link to video re appeal from Sheran Harper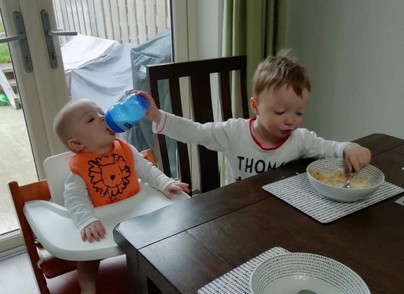 Inga's Prize Winning Photograph
Thoughts & Prayers
Our thoughts and prayers are with everyone at this difficult time. It is indeed a challenging time for everyone but we hope and pray that you all keep safe and well.
Rev. Ian Crickshank has been holding a prayer time in all of his churches every evening and it is very comforting just to come and sit quietly in the church and pray. He has produced a prayer leaflet for use on these evenings and he has very kindly given permission to reproduce this on our website.
Please click on the image on your right to access the leaflet and feel free to print it off and give to anyone who may like to have a copy.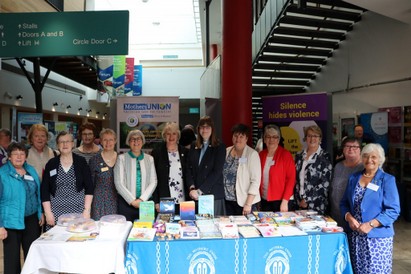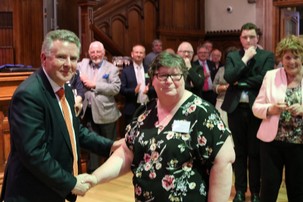 Mother's Union at Synod 2019
Many members from the Diocese attended the General Synod in the
Millennium Forum, Derry/Londonderry, 16th – 18th May. Some of our members appear in the picture on the left at the Mothers' Union stand at Synod, along with the All-Ireland President, June Butler. The Mothers' Union stand is always very popular and does a great deal to promote the work of Mothers' Union at home and abroad.
We were delighted that our website was awarded the runners-up prize for websites in "The Affiliated Associations" section. Lesley Bayley, our Diocesan President, was present at a function in The Guild Hall to collect the award.
The winning website in this section was Dublin/Glendalough Mothers' Union.
The judges had the following to say about the website:
'… a website packed with information about the work of the Mother's Union. It is kept up to date and gives a good sense of the identity and the work of the organisation.'
PRAYER FOR MULOA
We pray that our God will make us fit for what he's called us to be,
that he'll fill our good ideas and acts of faith with his own energy
so that it all amounts to something.
As our lives honour the name of Jesus,
may he honour us, by his grace; our God giving himself freely,
the Master, Jesus Christ, giving himself freely.
Amen
Based on 2 Thessalonians 1:11-12 (The Message)
Republic of Ireland:
Mothers' Union in Ireland is recognised as a Charity by the Revenue Commissioners, 5161.

Registered Charity Number - 20007331 (Charities Regulatory Authority).

Mothers' Union Theme 2020

Building Hope & Confidence

Please click on the image
to access the Privacy Statement
Cashel, Ferns, Ossory Mothers' Union