COMUN
is a publication which is produced annually in the United Diocese and features news and pictures from events around the Diocese.
It is produced in full colour and is a wonderful platform for Branches to promote themselves in all that they do to support worldwide projects and projects within their own community.
If people are featured or named in photographs please ensure that you have their permission before sending them in for publication.
Written permission
must
be received from parents/guardians if children feature in a photograph, even if they only appear in the background and a copy of this permissionshould be forwarded with the photograph.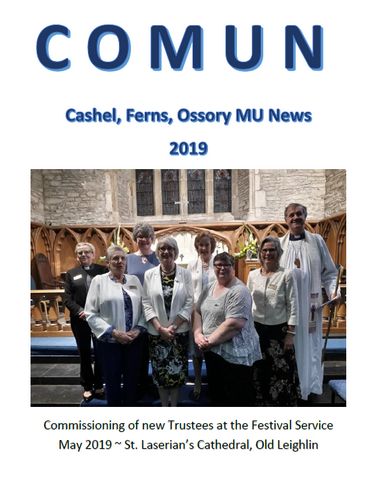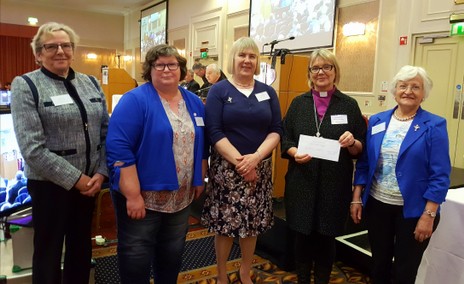 Canon Barbara Fryday, Lesley Bayley, Margaret Jacob,
Bishop Pat Storey & Joan Blake
COMUN wins First Prize in The Media Competition
in The Affiliated Category at Synod 2018
Cashel, Ferns & Ossory Mothers' Union were delighted to receive this award for the publication "COMUN" and four members of the Trustee Board were present to collect the prize.
The Judges had the following to say about the publication:
'A well put together magazine, with plenty of colour and good quality photographs throughout the spreads and a wide range of content. The report from the Ploughing Championships has an outreach opportunity. Well done!'
FOCUS
is an annual All-Ireland publication. It comes free to members and is funded by a grant from Mums in May. The latest edition is now available to download by clicking on the image of the cover.
FOCUS features All-Ireland news and each Diocese submits an article promoting what is happening in Mothers' Union in their area. Future editions also hope to feature an article from each of the All-Ireland Unit Co-Ordinators detailing news of what is happening in each Unit.
The current editor of FOCUS is the All-Ireland Unit Co-ordinator for Fund Raising and Communication, Margaret Jacob.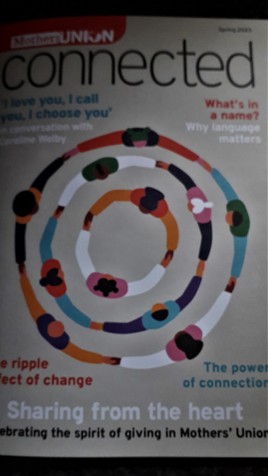 Mothers' Union's new membership magazine Connected came out at the beginning of April, just after Easter 2021. The driving force behind the new publication was a need to keep members in Britain and Ireland 'connected' by ensuring they were informed and up-to-date on the wider movement.
Part of the production process involved gathering thoughts and opinions from a number of members which we did using focus groups over zoom. The meetings were fruitful and gave us a good idea of what was required between the pages. This included a mix of news about our work worldwide and in the UK and Ireland, faith-based articles, news about policy and advocacy, info on upcoming events, appeals and fundraising.