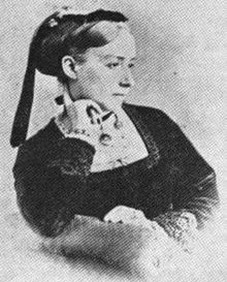 Mary Sumner
Founder of Mothers' Union
Prayer for Month of November
(From the Mothers' Union Website)
God of justice, God of mercy, God of healing, we acknowledge the pain and brokenness of our world.
We pray for those who suffer degradation and violence through gender based violence.

We pray for those whose minds are warped by the need to control and imprison others in a world of cruelty and violence as a means towards self-gratification.

Gracious God, we praise you that you are continually at work in people's lives, challenging and convicting, transforming and restoring,

As Mothers' Union members, embed deep in us the courage to step out in faith, to stand alongside the victims, to dare the risk of challenging the status quo by speaking up for those who cannot speak for themselves.
In the name of Christ.
Mary Sumner Day 2023
Wednesday 9th August
A large number of members gathered at The Rectory in Bunclody to enjoy a wonderful afternoon of fellowship organised by William Bayley, Unit Coordinator for Fundraising and Communication, and Valerie Power, Unit Coordinator for Action and Outreach, to celebrate Mary Sumner Day.
The afternoon began with a short service led by Revd. Ger James, Diocesan Chaplain, with readings and music by Revd. Canon Trevor Sargent, Unit Coordinator for Faith and Policy.
William organised a baking competition entitled
"A Victoria Sponge with a Twist"
and there were over a dozen entries for the competition. There was a great array of different cakes and they were judged by Revd. Ger, Canon Trevor, and guest judge Rebecca Allen. All the entrants were asked to give a brief description of their cake and what was the "twist". The winning cake was made by Áine Neville and the unique ingredient she used in her recipe was "Earl Grey Tea". Everyone enjoyed sampling some of the cakes after sandwiches and finger food served by a caterer.
We were blessed with a lovely fine afternoon and Lesley thanked Canon Trevor and his wife, Áine, for hosting the event in the idyllic grounds of the Rectory. Lesley also thanked members of Bunclody Branch for all their work in preparing for the afternoon's celebrations.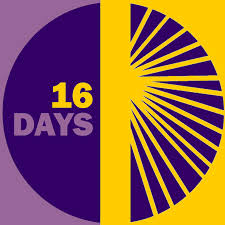 The Sixteen Days of Activism Against Gender Based Violence is observed by Mothers' Union members throughout Ireland.
From 25th November, the International Day for the Elimination of Violence against Women, to 10th December, Human Rights Day, the 16 Days of Activism against Gender-Based Violence Campaign is a time to galvanize action to end violence against women and girls around the world. The international campaign originated from the first Women's Global Leadership Institute coordinated by the Center for Women's Global Leadership in 1991.