Mothers' Union Ireland
Lynne Tembey
is the current Worldwide President of Mothers' Union, elected for a second term from 2016 - 2018. Lynne has been a member of Mothers' Union for 35 years.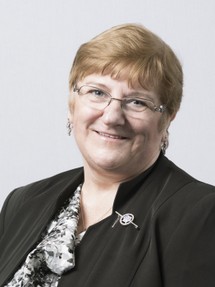 All-Ireland President
Phyllis Grothier
The current All-Ireland President is
Phyllis Grothier
who hails from Fenagh, in our own Diocese. Phyllis is a wonderful advocate for Mothers' Union with the time, commitment and energy she puts into her role as All-Ireland President.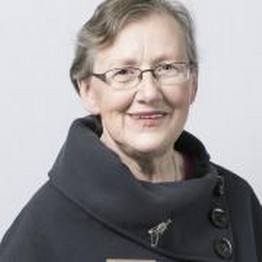 What is Mothers'Union?

Mothers' Union is a global Christian membership charity that has been providing a support network for families since 1876. Working through our 4 million-strong membership we campaign for policies which strengthen family life. Our focus on ending gender-based violence is promoted not only through advocacy, but through working sensitively with communities for increased gender equality. Our focus on improving the lives of children is a combination of lobbying for political change on issues such as commercialisation of childhood, and on practical outreach in the provision of parenting groups. Our members work with families who are going through times of stress and hardship bringing spiritual and practical support.
Working as ambassadors for Christ our goal is to see all people enjoy loving, respectful and flourishing relationships.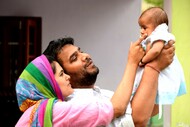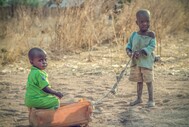 Caring for Children & Families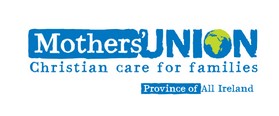 Vision:
Our vision is of a world where God's love is shown through loving, respectful, and flourishing relationships.
Mission:
To demonstrate the Christian faith in action by the transformation of communities worldwide through the nurture of the family in its many forms.
Objects:
To promote and support married life. To encourage parents in their role to develop the faith of their children To maintain a worldwide fellowship of Christians united in prayer, worship and service To promote conditions in society favourable to stable family life and the protection of children To help those whose family life has met with adversity
Values:
Mothers' Union is firmly rooted in a voluntary ethos. Its governance, leadership, and programmes are driven by and undertaken through members around the world as they respond to God's call to faith and action.
Beliefs:
We believe in the value of each individual and their unique qualities We believe in the value of relationships. Jesus said, "Love the Lord your God with all your heart and all your soul and all your mind. This is the first and greatest commandment. And the second is like it: Love your neighbour as yourself.believe in the value of the family in its many forms as a source of love and support for individuals and the basis for a caring community
Links to useful Websites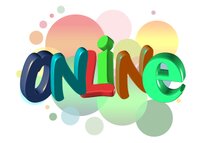 Mary Sumner
In 1876 Mary Sumner, a clergyman's wife living in nearby Old Alresford, became concerned about how local mothers related their Christian faith to family life. Wanting to encourage them she founded a small group called the Mothers' Union. She lived to see it become a worldwide organisation, now with millions of members. She is buried outside Winchester Cathedral.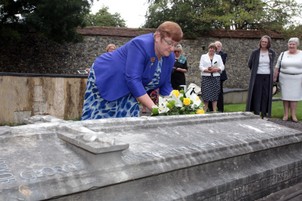 Lynne Tembey laying Flowers on the grave of Mary Sumner ~ 2016
Mothers' Union Prayer
We pray for families around the world.
Bless the work of the Mothers' Union as we seek to share your love through the encouragement, strengthening and support of marriage and family life.
Empowered by your spirit, may we be united in prayer and worship, and in love and service reach out as your hands across the world.
In Jesus' name.
Amen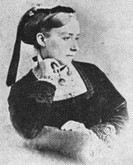 Mary Sumner's Personal Prayer
All this day, O Lord,
let me touch as many lives as possible for thee;
and every life I touch, do thou by thy spirit quicken,
whether through the word I speak,
the prayer I breathe,
or the life I live.
A prayer from
'Dear Lord'
for this season of Indoor Members' Parties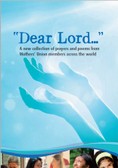 Some things are ageless…..
God of my yesterdays and of my tomorrows you have used my past to shape me into the person I am today.
Now, as I look forward, give me courage and an open mind; help me trust that you will share with me whatever my future brings.
Then may I remember with wonder The way that you have met my need.
(Pam Snowman, Burley in Wharfdale MU, UK)
All-Ireland Dates
Theme for 2018: "In Mary Sumner's Footsteps"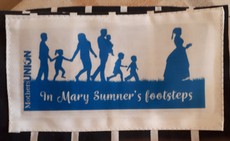 Calendar for 6th September - 3rd November 2018
SEPTEMBER
6 September
Mothers' Union All-Ireland Holy
Communion Service 11.15 a.m.


Christ Church Cathedral

All Welcome
Derry & Raphoe with Limerick & Killaloe
8 September
Finance & Central Services All-Ireland Unit Meeting
10.30 a.m.

St. Michan's

Church, Dublin 7
Upstairs room
8 September
Faith & Policy All-Ireland Unit Meeting
10.30 a.m. All-Saints Church Hall, Phibsboro, Dublin 7
8 September
Fundraising & Communication All-Ireland Unit Meeting
10.30 a.m.

St. Michan's

Church, Dublin 7
Downstairs room
15 September
Action & Outreach All-Ireland Unit Meeting
10.30 a.m.

St. Michan's

Church, Dublin 7
Upstairs room
17-18 September
Mothers' Union General Meeting
and Service Celebration of
Triennium Wales
Brangwyn Hall, Swansea
18-20 September
The National Ploughing Championships
Screggan, Tullamore, Co. Offaly
22 September
All-Ireland Trustees 10.30 a.m.
St. Michan's Church, Dublin
4 October
No Holy Communion Service
we pray for the members in every
Branch in our combined Dioceses
6 October
Mothers' Union All-Ireland
Service of Thanksgiving


Christ Church Cathedral

3 p.m. All Welcome
Admission by ticket only
Tickets to be ordered from Diocesan President
12 & 13 October
Mothers' Union All-Ireland
Women's Week-end
Cavan Crystal Hotel

27 October
AFIA Sharing Day
10.30 a.m. to 4 p.m.


Springfield Hotel

, Lexlip, Co. Kildare

1 November
Mothers' Union All-Ireland Holy
Communion Service 11.15 a.m.
Christ Church Cathedral
All Welcome
Cashel, Ferns & Ossory with Connor
3 November
All-Ireland Council 10.30 a.m.
Springfield Hotel, Leixlip, Co. Kildare
---
What Does Mothers' Union Do?
Promote Christian marriage; Marriage preparation: Encourage parents and carers through Mothers' Union Parenting Groups: Running Parent and Toddler Groups; Volunteering in Child Contact Centres: Helping children and families feel welcome in Church.
Practical Care in Tough Times:
Caring for families in need; Working in partnership to support victims of domestic abuse, refugees, asylum, seekers and the homeless, etc; Offering holidays to needy families; Befriending families of those in Prison.
Training Mothers' Union Workers in their local communities; Promoting Parenting and Literacy and Development; Initiating Family Life Programmes; Supporting Mothers' Union Overseas and Relief Funds
.
Campaigning for a Just Society:
Drawing attention to social concern issues; Supporting gender equality; Lobbying Governments; Contributing to programmes at the United Nations; Promoting Fair Trade.
Prayer:
Prayer is at the heart of everything we do in the Mothers' Union. Members in Ireland are linked with members around the world through the Wave of Prayer and from time to time visits are exchanged. Within Ireland members enjoy fellowship through the development of North/South links between Dioceses and individual Branches.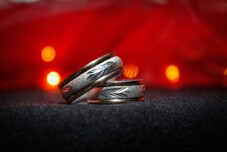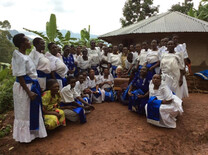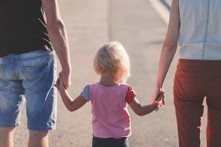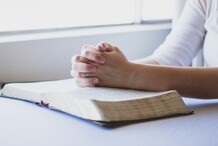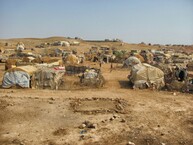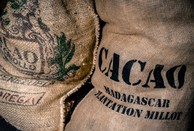 Wave of Prayer 13th August - 2nd September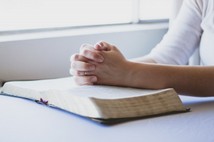 10 - 12 September ~
South Africa:
Pretoria:
Beauty;
Uganda:
North Mbale: Esereda & Esther;
Nigeria:
Oke-Osun:
Christianah;
England:
Exeter:
Nickie;
West Indies:
Barbados;
Iris
14 - 16 September ~
South Africa:
Mthatha:
Nyameka & Nompumelelo;
Uganda:
Namirembe:
Deborah & Catherine
;
Nigeria:
Pankshin:
Dorcas;
Nigeria:
Sabongidda-Ora:
Kate;
All-Ireland:
Dublin and Glendalough:
Karen;
Solomon Islands:
Central Solomons:
Margaret
17 - 19 September ~
Burundi:
Buye:
Clotilde, Bibiane & Josephine;
Uganda:
Sebel:
Diana, Margaret, Lydia & Viola;
Nigeria:
Abakaliki:
Charity;
Nigeria:
Ekiti-Oke:
Margret
;
England:
Southwell & Nottingham:
Pat;
West Indies:
Belize:
Lorna
21 - 23 September ~
South Sudan:
Rumbek:
Hellen & Rebecca;
Uganda:
Soroti:
Rose & Sarah
;
Nigeria:
Aba Ngwa North;
Odi;
Nigeria:
Oyo:
Catherine;
England:
Peterborough:
Barbara;
West Indies:
North Eastern Caribbean & Aruba:
Ephena
24 - 26 September ~
Burundi:
Makamba:
Emelienne, Annonciate, Joselyne & Annonciate;
Uganda:
North Karamoja:
Margaret & Mariana;
Nigeria:
Lokoja:
Abiodun;
Nigeria:
Sapele:
Christiana;
England:
Truro:
John;
India: Tirunelveli
28 - 30 September ~
DR Congo:
Katanga:
Pacifique, Manyonga & Gabrielle;
Uganda:
Ruwenzori:
Gladys & Enid;
Nigeria:
Mbaise:
Oluchui;
Nigeria:
Egba:
Olubimoe;
All Ireland:
Meath & Kildare:
Marion;
India:
Tiruchirappalli Thanjavur