Diocesan Council Meetings
Spring Council 2023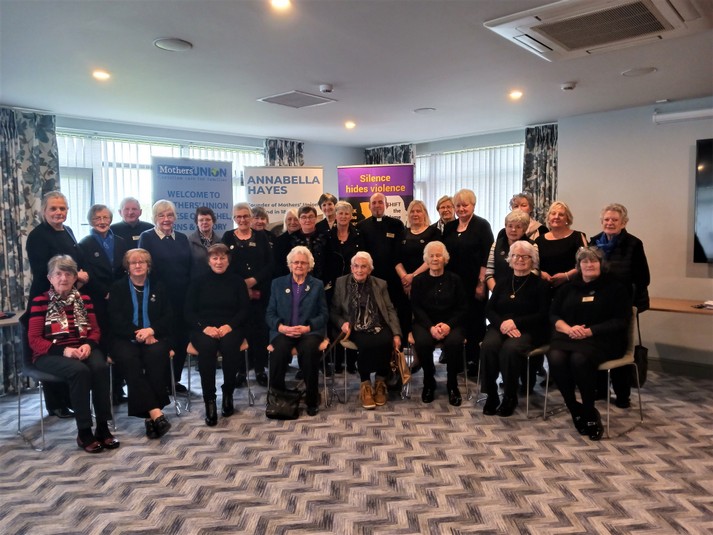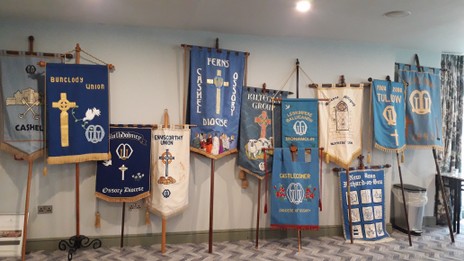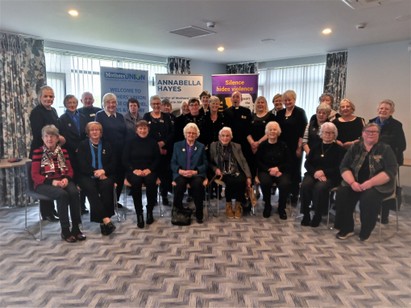 Members from across the Diocese gathered in the Hoban Hotel, Kilkenny, for our Spring Council Meeting on Tuesday 25th April. It was lovely to once again meet up in person. Many Branches brought along their banners to the meeting and they are featured in the photograph above.
Lesley Bayley, our Diocesan President, began by welcoming everyone to the meeting. We were delighted to welcome The Revd. Ger James as our new Diocesan Chaplain. Revd. Ger was commissioned by Lesley and he also led our Communion Service at the end ef the day's business.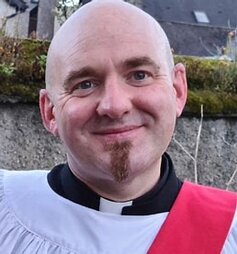 Lesley reported on all that she has been involved in with Mothers' Union since Autumn Council and reports were also given by the Unit Co-ordinators ~ William Bayley (Fundraising & Communication), Revd. Trevor Sargent (Faith & Policy) and Valerie Power (Action & Outreach). All highlighted the wonderful outreach and projects that Mothers' Union are involved in at both Diocesan level, All-Ireland and Worldwide and we were encoureaged to continue our support for all of these initiatives..