Diocesan Council Meetings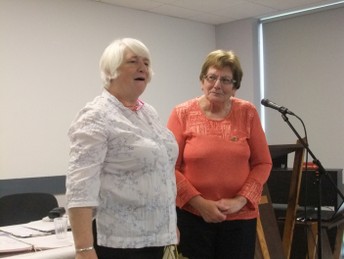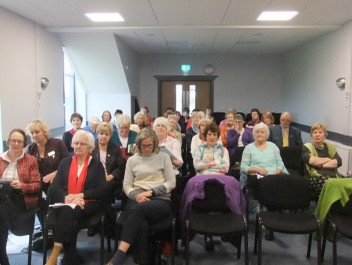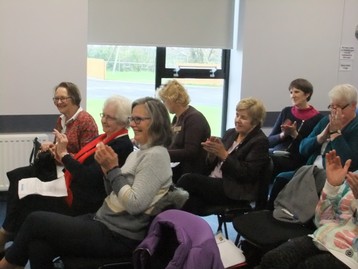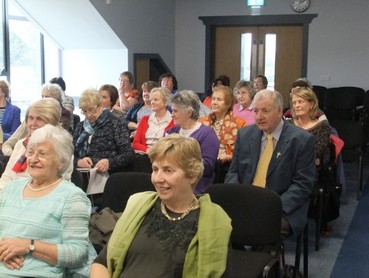 The Autumn Council Meeting for 2017 took place in The Faith Mission Centre in Durrow on Tuesday 24th October.
Canon Barbara Fryday began the morning by celebrating Holy Communion with all those who attended the meeting.
We were delighted to welcome Peter Clampett, All-Ireland Treasurer, and his wife to the meeting. We are very grateful to Peter for taking time out of his busy schedule to attend the meeting and explain the new accounting procedures, which are required by the Charity Regulator, to all present. Peter allayed the fears of many as he clarified many of the concerns and questions Branches had regarding how they keep their accounts.
During the meeting Revd. Margaret, our Diocesan President, paid tribute to Lilia Harper and Cecily Jones for all of their work with the MU Enterprise stall over the last number of years. A presentation was made to Lilia by Revd. Margaret. Cecily was unable to attend the meeting in Durrow but we are delighted that she has now taken over liaising with Indoor Members in the Ferns and Leighlin Area.
Revd. Margaret wished Phyllis Foot well as she has taken over the running of the MU Enterprise stall.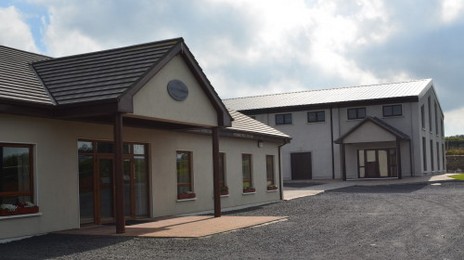 The Faith Mission Centre, Durrow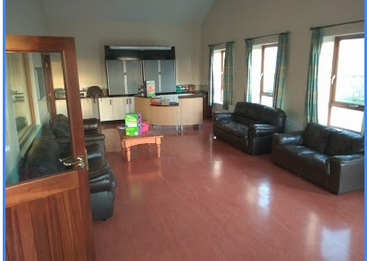 The Spring Council was held in Kiltegan and was very kindly hosted by Kiltegan/Hackestown Branch of Mothers' Union. Holy Communion was celebrated in the St. Peter's Church by the newly appointed Rector, Revd. Robert Jones, assisted by our Diocesan Chaplain, Revd. Canon Mark Hayden. Canon Mark also preached and gave us all plenty to reflect on in his thought provoking address.
The Spring Council Meeting meeting also took place in the Church. We had very interesting and informative reports from all of the Units and also heard about many of the planned events for Mothers' Union ~ the trip to Wales organised by Bea Thorpe, the Docesan Tour to Sligo, Mums in May, the General Meeting in Wales etc. There was a great deal of focus on MULOA (
M
others
U
nion
L
istening
O
bserving
A
cting) and we look forward to seeing how this initiative will help to energise and promote Mothers' Union not only here in Ireland but throughout the world.
Following the meeting everyone enjoyed a wonderful meal in the adjoining hall. We were all spoiled for choice with the delicious array of salads and mouth-watering desserts. A very big THANK YOU to the ladies from Kiltegan/Hacketstown Branch who did sterling work in organising a very successful and enjoyable Spring Council Meeting. Well done everyone.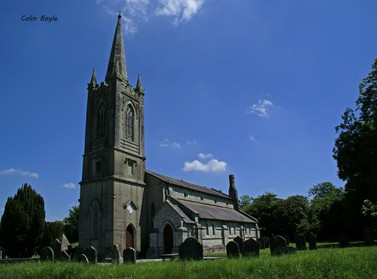 ST PETER'S CHURCH ~ KILTEGA
N